Residential | Commercial | Industrial | Since 1951
louisville ky general contractor
We are currently updating this website as we migrate from our old website that was hosted at www.ClaybornContractors.com
Clayborn Contractors Inc. is a Louisville KY based licensed Residential & Commercial Construction Company. We have been in business Since 1951 and today are led by brothers Chris and Clyde Clayborn. 
Clayborn Contractors Inc. provides reliable, trusted, full service general contracting services to homeowners and business owners through Kentucky and Indiana. Through the decades all clients benefit by getting honest, experienced, insured construction crews for peace of mind. 
On this site you will find resources about our Construction Services, free estimate links, blog discussions, photos and more. I would appreciate you considering us for your next project. 
Send me an email or give me a call if you would like to discuss your project.
Trusted Name, Industry leader.
No Residential job is too big or too small.
We have decades of experience in
New Custom Home Construction

Kitchen and Bathroom Remodels

Home Additions

Pole Barns

Concrete or Asphalt Driveways

New Roof Shingle, Metal, or Slate
Clayborn Contractors would love to provide you with a cost estimate for your commercial or industrial construction project. No Commercial job is too big or too small.
New Turn Key Pre-Engineered Steel Buildings 

Additions to existing Pre-Engineered Steel Buildings

Data Hubs/Data Centers

Building Permits 

Office Remodels

Building Demolition

Parking Lots

Site Development

Apartments

New Built Up Roof or Metal Roof
These images are a sampling of what our team of rendering artists can do for your project prior to construction. Just ask for a Autodesk 3DS rendering of your floorplan. 
Commercial Projects including Retail, and Office Buildouts
Our full service construction company will take your project ideas from inception to completion by contacting and work with local Architects, Engineers, and subcontractors we have established relationships with to deliver your project on time and on budget. We have over 70 years of building experience. We have expertise in getting building permits others can not including obtaining zoning exceptions to build with zero lot line clearances.
Residential Remodeling and Addition Expert
Residential Remodeling and Addition Expert

Over the years we have built new homes at all price points in most of the city's locations including the East End, South Side, luxury Condos in downtown.

Our experienced crews have remodeled and even added second stories on original single stories countless times. We have remodeled with occupants still living inside! We have rebuilt entire homes on original foundations after fire damage. We have rebuilt homes after tornado damage. If you are looking for an experienced residential contractor who will provide you with a written line item estimate for services with no surprises then look no further.

Click the contact us button to have us contact you to discuss your project.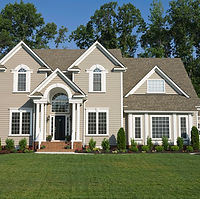 We have experience in constructing and even expanding manufacturers Pre Engineered All Steel warehouses without disruption to live operations saving our clients the downtime and loss of productivity. We have worked for large oil companies Oil Refining and Distribution campus buildings. Contact us for any Steel Building repair or new construction.
Clayborn Contractors Inc. would love to provide you with a cost estimate for your construction project. No job is too big or too small. 
Simply call our Office at 502-964-8322 or complete the form on this page and our staff will be in contact.
We have multiple crews available to begin your project immediately!
Our clinets love our work. We take pride in our work and enjoy helping our clients turn their dreams into reality! 
No nonsense FREE written line iten cost estimates we have stood behind for over 65 Years!
LET US BUILD YOUR PROJECT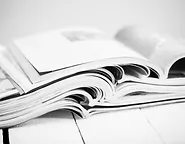 We will take care of construction drawings and required local permits. We are licensed and insured. We can get your project through even the toughest zoning requirements..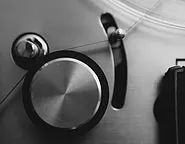 We provide all prime and sub contractor estimates and present to you a written line item estimate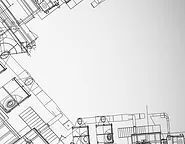 We have helped thousands of people before you. We are experienced professionals who can handle your project.
We love our cabin and appreciate all you have done for us. Thank you!
Clyde and his team have expanded our warehouse multiple times. Each time on time and on budget.
STEPS TO BEGIN YOUR PROJECT
SCHEDULE YOUR FREE APPOINTMENT
DISCUSS YOUR PROJECTS GOALS
RECEIVE YOUR WRITTEN ESTIMATE AND AGREE TO TERMS
BEGIN CONSTRUCTION IN A FEW DAYS
We'd love to hear from you